Sistering is a low-barrier multi-service agency.
We support women and trans people from across Toronto who experience first hand the impact of marginalization and poverty. They may be homeless, or are at risk of becoming homeless. They are a diverse group from 16 to 80-plus years old who may:
have substance use or mental health issues;
be sex workers;
have interactions with the criminal justice system;
have experienced, or are experiencing, trauma and violence;
are immigrant and refugees;
have health issues and disabilities;
are without legal status.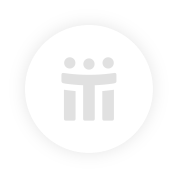 Access to hot meals (Breakfast 9:30-10:30am; Lunch 12-2pm; Dinner 6:30-7:30pm; Snack 9-9:30pm)
Showers and laundry facilities
Clothing and footwear
Telephones, Internet access and mailing address
Crisis intervention and trauma informed counselling
Harm reduction support and supplies
Peer support groups in English, Spanish, Cantonese and Mandarin
Information, referral and accompaniment to social assistance, legal aid, doctors and other appointments
Onsite access to primary healthcare with family physicians, psychiatrists and counsellor
Onsite access to a Settlement Worker
The 24/7 Drop-In is pet friendly
Service Locations
24-hour Drop In at 962 Bloor Street West
Parkdale Drop In open 5 days a week
From April 1, 2019 to March 31, 2020, Sistering had
Harm Reduction Resourcres Distributed
Participants Supported by Our Social Enterprise Spun Studio
Personal Hygiene and Clothing Items Distributed
…and 63,402 emails, phone calls, letters and accompaniments advocating on behalf of participants