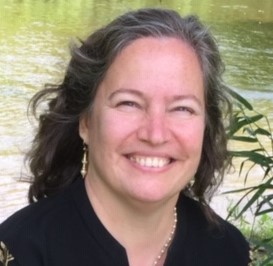 PRIYANKA SHETH
Interim Executive Director
Born in Hyderabad of Danish and Indian roots, Priyanka's life journey has been remarkably characterized by bottomless hope and determination. Recovering from a car accident that dislocated her spine, she returned to school – and eventually to a new career in women's advocacy – while simultaneously raising two young children..
Read more
A passionate VAW and social justice supporter, Priyanka was at the forefront when the trauma informed counselling model was introduced to GTA women's shelters. Following 17 years of progressively significant roles within the VAW sector, she re-directed her talent and entrepreneurial skills towards employment services for newcomers and marginalized individuals.
Priyanka was previously the Unit Director at Sistering before taking on the role of Interim Executive Director in April 2020. Her work at Sistering stems from a personal journey of interaction with a woman who struggled with mental health and homelessness, who was killed on the streets and who still holds impact in Priyanka's world.
Board of Directors
With thanks to our tireless Board of Directors for their wisdom, guidance and commitment to the women we serve.
Alicia Leyva Arcos
Alicia has been an active participant with Sistering's Spanish speaking group since 2005. Alicia identifies as a visible minority, an immigrant and a survivor of violence, and has been active in many human rights, social justice and gender issues in Toronto and in Mexico. Alicia's experience includes her involvement as a board member and volunteer with More Than Child's Play, The Ontario Early Years, and Parkdale Community Legal Services. Alicia's passion is community activism and media with a social justice perspective. Alicia believes strongly in non-profit agencies being an important and basic connection for healthy communities.
Amanda Bertucci
Amanda is a lawyer called to the Ontario bar and sits on both Sistering's Human Resources and Research Committees. Before her time as a lawyer, Amanda studied English literature, and worked in media and the arts. Amanda has extensive experience volunteering for access to justice initiatives and is an active member of her community. She is committed to supporting and empowering women and girls, and advocating for accessibility justice with an intersectional feminist perspective.
Courtney Briggs
Trained as a lawyer, Courtney began her career in corporate law after graduating with a dual degree from Queen's Law School. As a student, she developed a keen interest in access to justice through her work with the Office of the Children's Lawyer and the Canadian Families Corrections Network. Courtney currently works at the City of Toronto where she manages a number of strategic projects in the area of business licensing and serves on the Human Trafficking Steering Committee. She has professional experience in leading the design and implementation of major strategic policy initiatives and is an active member of her community. In her spare time, Courtney volunteers her legal services probono through Sistering's Legal Clinic and is an active participant in Lawyers Feed the Hungry through the Law Society of Ontario.
Cynthia Daley
Born and educated in Jamaica, Cindy furthered her nursing education in England. She practiced mid-wifery in Glasgow, Scotland and spent most of her nursing career in Birmingham, England, before moving to Canada and settling in Toronto. Cindy has been a long-time supporter of Sistering and understands the issues that participants experience. She has a commitment to social justice and advocates for the women who attend Sistering's programs. Cindy currently gives back to the community by volunteering regularly at Scarborough Hospital.
Heather Smyth
Co-chair
Heather is an associate professor of English at the University of Waterloo and teaches/researches about social justice literature in Canada and the Caribbean. She has been a Board member since 2015 and has served on several committees including Strategic Planning, Social Action, and Research. She has been doing community-based research with peer researchers at Sistering, including the 2017-19 Oral History project.
Joey Noble
Secretary
Joey has been volunteering at Sistering for 10 years, teaching weekly ESL classes, helping out in the kitchen and assisting with special events. She became involved with Sistering because she witnessed the joy experienced by women participating in programs at the Outreach location. She recently retired from a 20-year career as a Professor of Social Sciences at Humber College, but continues to teach courses part time. Prior to Humber, she worked for 15 years in the social service sector. Past roles include work as a community organizer with a variety of low-income groups, primarily women and immigrants. She has experience with fundraising, grant writing and working closely with volunteer boards.
Lynne Woolcott
Treasurer
Lynne trained as a Social Worker and started hercareer workingin community development, counseling, group work, advocacy and research positions in downtown west Toronto. She has worked in the non-profit sector for 22 years, initially working in front line positions with homeless people, immigrants and refugees. Until recently, she was the Director of Clinical Programs at Regent Park Community Centre providing leadership to a large interdisciplin-ary primary care team in one of the poorest, most diverse communities in Toronto. Currently, she is the Director of Community Response and Advocacy at St. Christopher House where she leads the community engagement and advocacy initiatives including Financial Advocacy and Problem Solving, and The Refugee Services Programs.
Michaela Ferguson
Co-chair
Michaela Ferguson, a participant and volunteer at Sistering for over 13 years, has both first hand knowledge and experience about the issues facing the homeless and venerable. Michaela is passionate about self-advocacy, self-care and connecting women with services that bring stability and purpose to their lives. Michaela has served on the YMCA Volunteer Leadership Council and was nominated for Volunteer of the Year in 2012; and has volunteered with several organizations including Dr. Roz's Healing Place and the Salvation Army; She is passionate about the work Sistering and like organizations do and is looking forward to continued service. In 2019, Michaela became a board co-chair, and is the first participant member to serve in that position.
Dr. Natalie Bozinovski ND., MSc.
Natalie is a licensed naturopathic doctor, nutritionist, speaker and published author. She also holds an undergraduate degree in Biomedical Sciences & minor in Economics (University of Waterloo) and a Master's degree in Nutritional Sciences (University of Toronto). Dr. Bozinovski has a strong background in complementary medicine and nutrition research. In her clinical practice, she specializes in women's health across a broad spectrum including reproductive and hormonal health, mental health, as well as skin health and digestive disorders. She is a passionate advocate for ensuring that women from every walk of life have access to education and resources that support personal empowerment, healthy choices and self-care. She runs a monthly mindfulness & acupuncture program as a volunteer at Sistering.
Sharon Nicholls
Sharon was born and raised in Toronto. Her parents immigrated from the Caribbean. Sharon is a social activist with an interest in improving the wellbeing of women in her community. Her education and work experience are in the healthcare field in rural and urban Ontario. She has been a participant at Sistering for more than two years. Sharon is looking forward to using her skills at the Board level to support and empower women and transgenderof diverse ethnicity and age, who are coping with homelessness, socioeconomic inequality, and other barriers such as disability and language.
Stephanie Mazzocut
Stephanie has been a Sistering participant for more than 20 years. Her experience at Sistering includes roles as an assistant cook, and managing clothing donations at Sistering's former location on College St. Mental health is an issue Stephanie understands on a personal level; she has cared for family members with mental health challenges and has been involved in groups that share information and provide support. As a result, she has become knowledgeable on providing support to others who have had similar experiences and she is interested in services that also do this work.
Sue Kelleher
Sue is a community planner with over 10 years of experience in both the public and non-profit sectors. She has experience in the design and implementation of strategic plans and policy, community-based research and programs, and community engagement and public consultation processes. She currently works for the City of Toronto, and has previously worked on a range of non-profit projects focused on newcomers and settlement, accessible housing, food security and early childhood development.
Tracy Heffernan
Tracy has worked with marginalized communities for many years as a teacher, organizer, facilitator and lawyer. Currently, Tracy is employed at the Advocacy Centre for Tenants Ontario (ACTO), a provincial legal clinic focussing on housing and homelessness. At ACTO, Tracy has worked as a lawyer on several systemic campaigns and litigation, including the right to housing in Canada. In addition, she is the Provincial Director of the Tenant Duty Counsel Program, which provides advocacy for low income people at the Landlord and Tenant Board across the province. Tracy is also a yoga and meditation teacher, working to make these modalities accessible to low income and marginalized communities.