Sistering is a multi-service agency for at-risk, socially isolated women and trans people in Toronto who are homeless or precariously housed.
We have been serving this community for 40 years, validating the experiences of women and trans people regardless of outcomes. Community members come from diverse backgrounds and include women and trans people who are experiencing, or have experiences with: substance use and mental health issues; disability; trauma and violence; immigration, refugee, and undocumented status.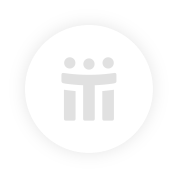 A world where all women and trans people, in all our diversity, are safe, respected, valued and treated with dignity. All women and trans people have equitable opportunities to thrive and participate in inclusive communities.
We create a safe, welcoming and non-judgmental space for women and trans people. We are guided by principles of feminism, anti-racism and anti-oppression. We offer practical and emotional support to those who experience social isolation, homelessness or precarious housing, trauma and violence, discrimination, substance use, or need mental health support. Our equitable programs and services enable women and trans people to take greater control over their lives. We work in collaboration with others in the community to change the social conditions that endanger the welfare of women and trans people.
Our model is trauma informed, guided by feminism, anti-racism and anti-oppression principles, and the following core values:
Dignity: Each person has dignity, is equal and is treated with respect.
Equity: All women and trans folks are provided access to equal opportunities depending on their individual needs.
Inclusiveness: Sistering's program and advocacy work is directed by participants' needs, interests and creativity, and we value the contribution of each participant.
Aspirational: Programs, advocacy and administration are proactive, innovative and committed to supporting participants in achieving their goals.
Solidarity: Community members help each other with the unique friendship, caring and respect that they give to each other. The unfair treatment of any one of us affects the lives of all of us.
We use an inclusive definition of "woman" and we welcome trans women, genderqueer women, and non-binary and gender expansive people. We recognize that gender is an evolving concept and we will work to be inclusive of the full gender spectrum.
Sistering's target population is women and trans people across Toronto who experience first hand the impact of marginalization and poverty. They may be without homes, sleeping outside, living in Out of the Cold programs or shelters, or poor and at risk of becoming homeless. We serve a diverse group of women and trans people aged 16 to 80-plus, who may have experience with: substance use and mental health issues; sex work; interactions with the criminal justice system; trauma and violence; immigration, refugee or undocumented status; and health issues or disabilities.
At least 70 percent are consumer/survivors or substance users. More than half of them are survivors of violence and abuse from either childhood or adulthood. Fifteen percent have experienced sexual assaults. Many have children, but are disconnected from family due to Children Aid Society interventions, mental illness, institutionalization, violence and abuse.
Sistering's programs include a low barrier 24/7 Drop In, Housing and Case Support, Harm Reduction, Peer Outreach, On the Path to Employment, Spun Studio social enterprise, and individual and systemic advocacy.
Sistering operates on a trauma informed and relationship based model, and our harm reduction philosophy is a core element of all the work we do: we are here to respond to participants' needs and help them learn how to reduce harm and/or increase safety.
WE RECOGNIZE THAT ALL LIVES HAVE MEANING AND VALUE.
Accolades & Accomplishments
Trillium Sally Horsall Farr Award.

Outreach Program housing partnerships begin.

Intensive Case Support begins.

On the Path To Employment Program is launched.

Common Occurrence is released, a ground breaking report which focuses on the nature of women's homelessness.

Sistering presents its signature event, Funny Girls and Dynamic Divas.

Leonardo Da Vinci Award for Inspirations project.

Sistering moves into its permanent home at 962 Bloor Street West.

Harm Reduction Program begins.

Women's Homelessness & Health bulletin is published.
Talk Back Symposium takes place, a special Poverty Reduction symposium that invited Sistering women to engage with Hon. Deb Matthews, Minister for Children and Youth, and Chair of the Cabinet Committee on Poverty Reduction.

The Survivor's Guide to Freedom from Violence, a Canadian documentary, is launched.

Sistering Demographic Survey Report is released.

Social Purpose Enterprise Strategic Plan is completed.

Employment & Income Support Program begins.

On-site medical service in partnership with Inner City Health Association begins.